About Berwyn, Illinois Real Estate
Home of Diversity, Tradition, Excitement
View Community Knowledge Bank | View Berwyn Area MLS Properties

Welcome to Berwyn, Illinois!
Berwyn, Illinois is a city in Cook County, near Chicago and co-existent with Berwyn Township, which was formed in 1901 after breaking off from Cicero Township. As of the 2000 census, the city had a total population of 54,016. Berwyn will celebrate its 100th Anniversary in 2008.
The land that today comprises both the Township and City of Berwyn was originally marshland, but as the glaciers receded at the end of the last ice age, a giant body of water known as Ancient Lake Chicago was created. Over time Lake Chicago grew smaller and became Lake Michigan, and the stream that connected the lake to Illinois River became a swamp known as Mud Lake. Mud Lake extended nearly to the Southern border of today's Berwyn.
In 1846, the first land in "Berwyn" was deeded to Theodore Doty who built the eight-foot wide Plank Road between Chicago and Ottawa in Canada. This thoroughfare became what is now Odgen Avenue in South Berwyn. In 1856, Thomas F. Baldwin purchased 347 acres of land, bordered by what is now Ogden Avenue, Ridgeland Avenue, 31st Street, and Harlem Avenue, in hopes of developing a rich and aristocratic community called "LaVergne." However, few people were interested in grassy marshland. Mud Lake extended nearly to the Southern border of today's Berwyn, and the land flooded regularly during heavy rains. Also, the only mode of transportation to LaVergne was horse and buggy on the Plank Road. To encourage people to move to LaVergne, Baldwin sold an 80-foot wide strip of property to the Burlington and Quincy Railroad in 1862. The rail line opened in 1864, but the train did not stop regularly in the area. The railroad refused to build a station, so the residents of the area contructed LaVergne Station on Ridgeland Avenue in 1874.
The financial panic of 1873 and Baldwin's death in 1876 stunted the growth of LaVergne, Illinois. However, throughout the 1880s, little by little, a new settelement grew. By the end of 1888, the community had grown so much that the Baldwin family donated the triangular piece of land bounded by Ogden Avenue, 34th Street, and Gunderson Avenue so that a school could be built. LaVergne School became the first public building in the new and as-yet nameless community. In 1890 Charles E. Piper and Wilbur J. Andrews, two Chicago attorneys, purchased a 106-acre plot of land to develop. Piper and Andrews wanted the railroad to a build a station within their development, but the roadroad already had stations at LaVergne and at Harlem Avenue, so Piper and Andrews built a station expecting that trains would stop regularly. They didn't know what to name their station so they consulted a Pennsylvania train timetable to a find a name. The name they chose was "Berwyn," a beautiful subdivision outside of Philadelpia. After 1901, all settlements in the area were known as Berwyn.
While Piper and Andrews were developing the Southern portion of present-day Berwyn, John Kelly was helping to develop the North part from 12th Street to 16th Street. This area was really a part of an Oak Park subdivision, and it even appeared on some maps as "South Oak Park." In between the two settlements there was little except for a few farms - only two paths by which to travel between the two settlements (today these paths are known as Oak Park Avenue and Ridgeland Avenue). Although Berwyn was chartered as a city in 1908, it was not until the 1920's that this middle portion of land was developed.
Today, Berwyn, Illinois is notable for the sculpture Spindle, created by artist Dustin Shuler, and located in the Cermak Plaza shopping center along with other works of art. Berwyn is also known as the site of the world's largest laundromat - 13,500 square feet in size, with 161 washers and 140 dryers, a kids' play area, big screen TVs, a bird sanctuary, and free pizza on Wednesday nights. This laundromat received considerable recognition for using a solar thermal system (the largest such installation in Illinois) to meet its hot water needs.
Berwyn is a very diverse community with many larger homes on its south side, and many smaller, bungalow-type homes on the north side around Roosevelt Road and Cermak Road. Early Ogden Avenue is now part of the Historic Route 66 in Berwyn, and an annual Vintage Car Show that's been taking place in early September since 1990. More recently, Berwyn has begun to host its annual art car parade called Cartopia. Art car artists from all over the country meet under the giant car spindle to show off their latest creations, and then a parade through the neighborhood.
Of course, its proximity to Chicagoland and its still small-town neighborhoods give Berwyn its charming and unique sense of stability, excitement and family - attributes that easily make Berwyn, Illinois, a place to call home.
For more information on activities in and around Berwyn, Illinois, visit:
For more information on activities in and around the South Suburban Chicago Area, including Cook County, Illinois, visit:
(This and more local information is available at or through the above sites.)
---
Berwyn Homes, Properties and Special Feature Real Estate
So, if you?re like many eager home buyers, you can easily understand why homes, cabins and properties in and around Berwyn, Illinois are highly prized and sell quickly. In short, Berwyn, Illinois is likely the kind of setting and situation that could make you and your family comfortable, cozy and contented for a long time.

Berwyn, Illinois real estate includes a wide variety of homes for sale, condos for sale, water access properties (waterfront or scenic view), active adult communities, hobby farms and executive properties. Sellers who have been in the area for a while know my reputation for knowledgeable advice, enthusiastic service, creative marketing and professional networking. My associates and I will mine every source for suitable properties so you can feel at ease that your search will produce the right kind of solution for you.

For buyers new to the area, you can rest assured that I will provide the specialized services you deserve: a strong work ethic, personal real estate expertise to help define your needs, help with selecting and securing standard financing for your purchase, special technology, constant communication throughout the transaction, and more. Together, my associates and I have many years living and working in the area. That fact, when combined with our cumulative years of experience in real estate, means we can cover all aspects of your search - from existing homes for sale, properties for sale, lots, vacant land, new construction, 55-plus and retirement communities, investment properties, waterfront, golf and recreational properties, golf course lots - all the way to luxury villas, estates and executive homes.

So when you're ready to buy or sell real estate in or around Berwyn, Illinois, please let Harry C. Walsh help you find the home or property of your dreams. Contact Harry C. Walsh today!

Other nearby communities have similar real estate characteristics as Berwyn and may also be of interest to you in your home search. Please feel free to ask Harry C. Walsh about homes for sale, lakeside/riverside properties and other real estate listings for nearby communities, such as Oak Park, River Forest, Forest Park, Elmwood Park, Berwyn, Riverside (North Riverside), Westchester, La Grange Park, La Grange, Galewood, Austin, Cook County, Dupage County, Hinsdale, Melrose Park, Brookfield, Oak Brook, Elmhurst, Westmont, Lisle and much more.

You may also be interested to note that other site visitors who have indicated an interest in properties, homes, and real estate in and around Berwyn, IL have been successful using some or all of the following key words to identify and gather information on Oak Park, River Forest, Forest Park, Elmwood Park, Berwyn, Riverside (North Riverside), Westchester, La Grange Park, La Grange, Galewood, Austin, Cook County, Dupage County, Hinsdale, Melrose Park, Brookfield, Oak Brook, Elmhurst, Westmont and Lisle real estate.

Successful key word combinations include:
Berwyn IL real estate
Berwyn, IL real estate
Berwyn (IL) real estate OR "homes for sale"
Berwyn AND IL AND "real estate"
Berwyn AND IL AND home
Berwyn, IL Area properties AND "for sale"
Berwyn OR ?Cook County? AND IL AND "real estate"
Berwyn OR Cook AND IL AND "real estate"
?Cook County? (IL) real estate
?Cook County, IL area? AND IL AND "real estate"
Berwyn IL AND "properties for sale"
Berwyn IL AND condominium OR condo
Berwyn IL AND "new construction"
Berwyn IL AND lake OR waterfront OR river OR lakeside
Berwyn IL AND farm OR farmette OR ?hobby farm?
Berwyn IL AND home AND luxury OR executive OR high-end OR estate
Berwyn IL AND lot OR property AND recreation OR hunt OR fish
Berwyn IL AND home AND 55-plus OR retire OR "active adult"
Berwyn IL AND first-time OR first AND time AND buyer
---
Harry C. Walsh services the real estate needs of home buyers and home sellers in search of real estate, homes for sale, condos, investment properties, commercial real estate, new construction, new homes, land, lots, waterfront properties, scenic view homes, farms and recreational property in these nearby communities and more!

Berwyn Real Estate | Cook County Real Estate | DuPage County Real Estate | Elmwood Park Real Estate | Forest Park Real Estate | Galewood Real Estate | Oak Brook Real Estate | Oak Park Real Estate | River Forest Real Estate | Riverside Real Estate




Copyright 2007 Harry C. Walsh, ABear Communication Group, LLC, and Real Estate Traffic Pros. All Rights Reserved.
Harry C. Walsh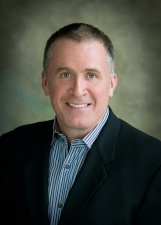 P: 708.955.6664