About Galewood, Illinois Real Estate
Safety, Convenience and Charm
Welcome to Galewood, Illinois!
Galewood, Illinois is a Community within the western Chicago neighborhood of Austin and lies a quick 25, 7 miles west of the Chicago Loop. Like Chicago, Galewood and Austin are contained within Cook County, Illinois.
The community of Austin was created in 1865, when developer Henry Austin purchased 470 acres for a temperance settlement named ?Austinville? (Chicago Avenue to Madison Street, and Laramie to Austin Boulevard). Austin's intentions for the settlement were clear: home ownership, public amenities such as tree-lined parkways, and gracious living. The village had nearly 1,000 residents by 1874, owing largely to steadily improving suburban railroad service. With over 4,000 residents by the 1890s, Austin was the largest settlement in Cicero township. In 1899, Austin was voted out of the township and into Chicago by residents of other parts of the township. Austin's residents sought to maintain an independent identity after annexation. An ambitious illustration was the 1929 construction of Austin Town Hall, modeled on Philadelphia's Independence Hall.
Austin early attracted upwardly mobile Germans and Scandinavians, followed by Irish and Italian families. These groups built the community's mid-twentieth-century landmarks: a half-dozen sizable Roman Catholic parishes, which annually educated thousands of children and provided the social base for much of the community. By 1920, Austin had become one of Chicago's best-served commuter areas, with street railways to downtown Chicago every half mile, the busiest being the Madison Street ?Green Hornet.? The area was also served by the Lake Street ?L? rapid transit. Commerce in Austin followed transit lines, with significant business development along Madison Street, Chicago Avenue, and Lake Street. By the 1930s, Greek migrants had arrived in south Austin, building their own landmark, the Byzantine-style Assumption Church and expanding the population to 130,000 residents.
Galewood, a community within the Austin neighborhood on Chicago's west end, once had the reputation of being home to some of Chicago?s most notorious mobsters. Nowadays, the community is very family-oriented and solidly middle-class. The neighborhood?s first priority is safety, in ways that are immediately noticeable. There are several speed bumps and traffic circles designed to safeguard the residents. The CTA Blue Line and Metra trains run through the neighborhood, providing residents easy access to and from downtown Chicago, the Lakefront and everything in-between.
The area is located west of the neighborhoods Austin and Belmont Central and south of the Dunning neighborhood. It must be noted that homes for sale are rare in this area - Galewood residents really love their homes, which are larger than most in the city, and are very reluctant to move out. That being said, the Victorian, Georgian and Tudor homes range from a reasonable $250,000 to $350,000. There are also several bungalows and ranches. Galewood, located near the neighborhoods of Austin, Oak Park, River Forest and Elmwood Park, is very similar in housing and resident composition to its neighboring community, Montclare.
There are several schools in the area, including Sayre Language Academy, a magnet school, and Concordia University, Triton College, Dominican University and Wright Junior College. The Shriner?s Hospital is located in Montclare, and the Mars Candy and Radio Flyer companies are nearby.There is also a lot of shopping including the Brickyard Shipping Center.
For more information on activities in and around the Galewood/Austin neighborhood of Chicago, Illinois, visit:
For more information on activities in and around the South Suburban Chicago Area, including Cook County, Illinois, visit:
(This and more local information is available at or through the above sites.)
---
Galewood Homes, Properties and Special Feature Real Estate
Charming first-time or senior homes, executive estates, recreational properties for active lives and special view properties of all styles and sizes can be found within or near Galewood, Illinois. Some of the area?s finest homes, frontage properties, retirement and other special feature homes ? in a variety of attractive sizes and styles - are likely available at the right price right now.

Galewood, Illinois real estate includes a wide variety of homes for sale, condos for sale, water access properties (waterfront or scenic view), active adult communities, hobby farms and executive properties. Sellers who have been in the area for a while know my reputation for knowledgeable advice, enthusiastic service, creative marketing and professional networking. My associates and I will mine every source for suitable properties so you can feel at ease that your search will produce the right kind of solution for you.

For buyers new to the area, you can rest assured that I will provide the specialized services you deserve: a strong work ethic, personal real estate expertise to help define your needs, help with selecting and securing standard financing for your purchase, special technology, constant communication throughout the transaction, and more. My recognized expertise, professionalism and commitment to customer satisfaction has made me, Harry C. Walsh, the choice of many previous home buyers to help guide their search - from existing homes for sale, properties for sale, lots, vacant land, new construction, 55-plus and retirement communities, investment properties, waterfront, golf and recreational properties, golf course lots - all the way to luxury villas, estates and executive homes.

So when you're ready to buy or sell real estate in or around Galewood, Illinois, please let Harry C. Walsh help you find the home or property of your dreams. Contact Harry C. Walsh today!

Other nearby communities have similar real estate characteristics as Galewood and may also be of interest to you in your home search. Please feel free to ask Harry C. Walsh about homes for sale, lakeside/riverside properties and other real estate listings for nearby communities, such as Oak Park, River Forest, Forest Park, Elmwood Park, Berwyn, Riverside (North Riverside), Westchester, La Grange Park, La Grange, Galewood, Austin, Cook County, Dupage County, Hinsdale, Melrose Park, Brookfield, Oak Brook, Elmhurst, Westmont, Lisle and much more.

You may also be interested to note that other site visitors who have indicated an interest in properties, homes, and real estate in and around Galewood, IL have been successful using some or all of the following key words to identify and gather information on Oak Park, River Forest, Forest Park, Elmwood Park, Berwyn, Riverside (North Riverside), Westchester, La Grange Park, La Grange, Galewood, Austin, Cook County, Dupage County, Hinsdale, Melrose Park, Brookfield, Oak Brook, Elmhurst, Westmont and Lisle real estate.

Successful key word combinations include:
Galewood IL real estate
Galewood, IL real estate
Galewood (IL) real estate OR "homes for sale"
Galewood AND IL AND "real estate"
Galewood AND IL AND home
Galewood, IL Area properties AND "for sale"
Galewood OR ?Cook County? AND IL AND "real estate"
Galewood OR Cook AND IL AND "real estate"
?Cook County? (IL) real estate
?Cook County, IL area? AND IL AND "real estate"
Galewood IL AND "properties for sale"
Galewood IL AND condominium OR condo
Galewood IL AND "new construction"
Galewood IL AND lake OR waterfront OR river OR lakeside
Galewood IL AND farm OR farmette OR ?hobby farm?
Galewood IL AND home AND luxury OR executive OR high-end OR estate
Galewood IL AND lot OR property AND recreation OR hunt OR fish
Galewood IL AND home AND 55-plus OR retire OR "active adult"
Galewood IL AND first-time OR first AND time AND buyer
---
Harry C. Walsh services the real estate needs of home buyers and home sellers in search of real estate, homes for sale, condos, investment properties, commercial real estate, new construction, new homes, land, lots, waterfront properties, scenic view homes, farms and recreational property in these nearby communities and more!

Berwyn Real Estate | Cook County Real Estate | DuPage County Real Estate | Elmwood Park Real Estate | Forest Park Real Estate | Galewood Real Estate | Oak Brook Real Estate | Oak Park Real Estate | River Forest Real Estate | Riverside Real Estate




Copyright 2007 Harry C. Walsh, ABear Communication Group, LLC, and Real Estate Traffic Pros. All Rights Reserved.
Harry C. Walsh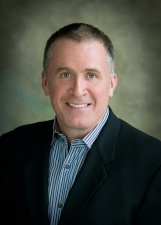 P: 708.955.6664