About Oak Park, Illinois Real Estate
Home to the Famed and Fortune-ate
View Community Knowledge Bank | View Oak Park Area MLS Properties

Welcome to Oak Park, Illinois!
Oak Park, Illinois is a suburb just west of Chicago in Cook County. Oak Park has easy access to downtown Chicago (the Chicago Loop) thanks to public transportation such as the Chicago 'L', CTA buses, and Metra commuter rail. As of the 2000 census, the area had a total population of 52,524. Oak Park, Illinois, was also ranked as the fourth healthiest town among communities of 50,000 or more population by Chicago Magazine, in October 2005.
In 1837, Joseph Kettlestrings purchased 172 acres of land just west of Chicago. By 1850, the Galena and Chicago Union Railroad was constructed as far as Elgin, Illinois, passing through Oak Park. The population of Oak Park boomed during the 1870s, with Chicago residents resettling in the suburb following the Great Chicago Fire of 1871. The Village of Oak Park was formally established in 1902, following a referendum.
Philander Barclay was an Oak Park historian, bicycle repairman, and one of the area's earliest amateur photographers. He lived in Oak Park during the late 19th and early 20th centuries, certainly one of the village's most exciting eras. The quiet young man was an unlikely contemporary of Frank Lloyd Wright, Ernest Hemingway, Doris Humphrey, Edgar Rice Burroughs, businessman Richard Sears and many others. His parents ran a local drug store and beginning early in life, Philander rode his bicycle throughout the area taking photographs of places and people. By the time of his death in 1940, he had amassed an amazing and priceless collection of more than 1,000 photos, which are now curated by the Oak Park and River Forest Historical Society. A selection is available for viewing online.
Frank Lloyd Wright spent the first 20 years of his 70-year career in Oak Park, building numerous homes in the community, including his own. He lived and worked in the area between 1889 and 1909. One can find Wright's earliest work here, like the Winslow House in neighboring River Forest, Illinois. There are also examples of the first prairie-style houses in Oak Park. He also designed Unity Temple, a Unitarian church, which was built between 1905 and 1908. There were several well-known architects and artists that worked in Wright's Oak Park Studio, including Richard Bock, William Eugene Drummond, Marion Mahony Griffin, and Walter Burley Griffin. Innumerable buildings in Oak Park were built by other Prairie School architects such as George W. Maher, Robert C. Spencer, John Van Bergen, and E.E. Roberts. Additionally, there are various architectural styles of the late 19th and early 20th centuries located throughout the town, including the Seward Gunderson Historic District
Though located within a small geographical area, the village of Oak Park contains several distinct neighborhoods. Some regions of northern Oak Park, commonly defined as being north of Lake Street, are traditionally the richest region of the community, and contain such areas as the historical Frank Lloyd Wright District. Various mansions are found in northern Oak Park, especially along tree-lined Chicago Avenue and north Oak Park Avenue. The area between Lake Street and Madison Street, or the mid section of Oak Park, is home to various architectural styles and incomes, with 19th-century Victorian mansions located beside smaller homes of the post-World War 2 era. Southern Oak Park, south of Madison Street, contains homes and families of higher income compared to average, with most of the homes less expensive than in the north. This is offset by the homes in the Seward Gunderson Historic District, which contains some of the first homes in the area from the 1900s. As a whole Oak Park can be characterized as both middle-upper and upper class.
Recently, Oak Park has been marked by arrivals of higher income families from around the country and the rehabilitation of many Village properties. Today expensive homes, peaceful parks, and an excellent school system characterize Oak Park. Oak Park is noted as one of the most beautiful suburbs of Chicago and an exceptional place to raise children.
Though there are several business districts within Oak Park, such as Harrison Street along the I-290 expressway and Chicago Avenue at Harlem, downtown Oak Park is the main business district, bordered at the west by Harlem Avenue, at the east with Oak Park Avenue/Euclid Avenue, south by South Boulevard/Pleasant Street, and north by Ontario Street.
As noted earlier, Oak Park has had more than its generous share of famous, and even legendary, Americans living in its midst for over a century. In addition to those already mentioned, Oak Park is also the birthplace of psychologist Carl Rogers, writers Ernest Hemingway, Richard Bach, Edith Nash and Agnes Newton Keith, and actors Bob Newhart and Betty White. Oak Park was also home of 19th century evangelical Christian and Zionist William Eugene Blackstone, McDonald's founder Ray Kroc, actress Mary Elizabeth Mastrantonio, comedienne Kathy Griffin, comedienne Judy Tenuta, actor Thomas Lennon, journalist Dorothy Thompson, TV director George Schaefer, actor Johnny Galecki, geochemist Wallace Broecker, Denver Broncos head coach Mike Shanahan, Matthew and Eleanor Friedberger of the indie rock band The Fiery Furnaces, author Carol Shields, artist Leslie Erganian, and famed voice actor Dan Castellaneta. Comic book artists Chris Ware and Gene Ha currently reside in Oak Park, as well as former Frasier star John Mahoney, documentary filmmaker Steve James, rocker Ben Weasel, astronaut Lee Archambault, writer E. E. Knight, and host of NPR's "Wait Wait...Don't Tell Me!," Peter Sagal. Notable former residents include Tarzan creator Edgar Rice Burroughs, chemist Percy Lavon Julian, businessman Richard Sears, National Football League founder George Halas, astronaut Joseph Kerwin, Poet Laureate of the United States Charles Simic, memoirist John Frush Knox, cryptographer Bruce Schneier, rapper Ludacris, journalist and filmwriter Charles MacArthur, mafiosi Sam Giancana and Tony Spilotro, astronomer Chad Trujillo, economist and author Steven Levitt, filmmaker John Sturges, and actor Mason Gamble.
For more information on activities in and around Oak Park, Illinois, visit:
For more information on activities in and around the South Suburban Chicago Area, including Cook County, Illinois, visit:
(This and more local information is available at or through the above sites.)
---
Oak Park Homes, Properties and Special Feature Real Estate
As you would expect, Oak Park, Illinois real estate is highly valued and available homes and properties sell quickly. Charming first-time or senior homes, executive estates, recreational properties for active lives and special view properties of all styles and sizes can be found within or near Oak Park. If you?re already picturing yourself owning Oak Park, Illinois real estate, you?re not alone.

Oak Park, Illinois real estate includes a wide variety of homes for sale, condos for sale, water access properties (waterfront or scenic view), active adult communities, hobby farms and executive properties. Regardless of your present home or property concerns - whether you are buying or selling a home, condo, land or other property ? Harry C. Walsh has the expertise to guide you through the process painlessly and profitably. Sellers who have been in the area for a while know my reputation for knowledgeable advice, enthusiastic service, creative marketing and professional networking. My associates and I will mine every source for suitable properties so you can feel at ease that your search will produce the right kind of solution for you.

For buyers new to the area, you can rest assured that I will provide the specialized services you deserve: a strong work ethic, personal real estate expertise to help define your needs, help with selecting and securing standard financing for your purchase, special technology, constant communication throughout the transaction, and more. I?ve gained a proud reputation for providing superior benefits to my home-buying clients as I help them complete their search - from existing homes for sale, properties for sale, lots, vacant land, new construction, 55-plus and retirement communities, investment properties, waterfront, golf and recreational properties, golf course lots - all the way to luxury villas, estates and executive homes.

So when you're ready to buy or sell real estate in or around Oak Park, Illinois, please let Harry C. Walsh help you find the home or property of your dreams. Contact Harry C. Walsh today!

Other nearby communities have similar real estate characteristics as Oak Park and may also be of interest to you in your home search. Please feel free to ask Harry C. Walsh about homes for sale, lakeside/riverside properties and other real estate listings for nearby communities, such as Oak Park, River Forest, Forest Park, Elmwood Park, Berwyn, Riverside (North Riverside), Westchester, La Grange Park, La Grange, Galewood, Austin, Cook County, Dupage County, Hinsdale, Melrose Park, Brookfield, Oak Brook, Elmhurst, Westmont, Lisle and much more.

You may also be interested to note that other site visitors who have indicated an interest in properties, homes, and real estate in and around Oak Park, IL have been successful using some or all of the following key words to identify and gather information on Oak Park, River Forest, Forest Park, Elmwood Park, Berwyn, Riverside (North Riverside), Westchester, La Grange Park, La Grange, Galewood, Austin, Cook County, Dupage County, Hinsdale, Melrose Park, Brookfield, Oak Brook, Elmhurst, Westmont and Lisle real estate.

Successful key word combinations include:
Oak Park IL real estate
Oak Park, IL real estate
Oak Park (IL) real estate OR "homes for sale"
Oak Park AND IL AND "real estate"
Oak Park AND IL AND home
Oak Park, IL Area properties AND "for sale"
Oak Park OR ?Cook County? AND IL AND "real estate"
Oak Park OR Cook AND IL AND "real estate"
?Cook County? (IL) real estate
?Cook County, IL area? AND IL AND "real estate"
Oak Park IL AND "properties for sale"
Oak Park IL AND condominium OR condo
Oak Park IL AND "new construction"
Oak Park IL AND lake OR waterfront OR river OR lakeside
Oak Park IL AND farm OR farmette OR ?hobby farm?
Oak Park IL AND home AND luxury OR executive OR high-end OR estate
Oak Park IL AND lot OR property AND recreation OR hunt OR fish
Oak Park IL AND home AND 55-plus OR retire OR "active adult"
Oak Park IL AND first-time OR first AND time AND buyer
---
Harry C. Walsh services the real estate needs of home buyers and home sellers in search of real estate, homes for sale, condos, investment properties, commercial real estate, new construction, new homes, land, lots, waterfront properties, scenic view homes, farms and recreational property in these nearby communities and more!

Berwyn Real Estate | Cook County Real Estate | DuPage County Real Estate | Elmwood Park Real Estate | Forest Park Real Estate | Galewood Real Estate | Oak Brook Real Estate | Oak Park Real Estate | River Forest Real Estate | Riverside Real Estate




Copyright 2007 Harry C. Walsh, ABear Communication Group, LLC, and Real Estate Traffic Pros. All Rights Reserved.
Harry C. Walsh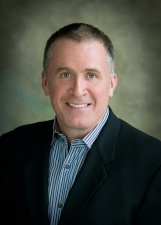 P: 708.955.6664